About this project
The National Museum of the United States Army (NMUSA) located at Fort Belvoir, Va was under construction when B.R. Howard was contracted to conserve a number of macro-sized objects within the collection. One of them was the M3 Bradley Fighting Vehicle that led the charge from Kuwait into Baghdad in 2003.
The large macro vehicles were set and positioned on concrete slabs before the exterior of the museum walls were completed. Our team was tasked with performing some challenging conservation work in the middle of a large construction project.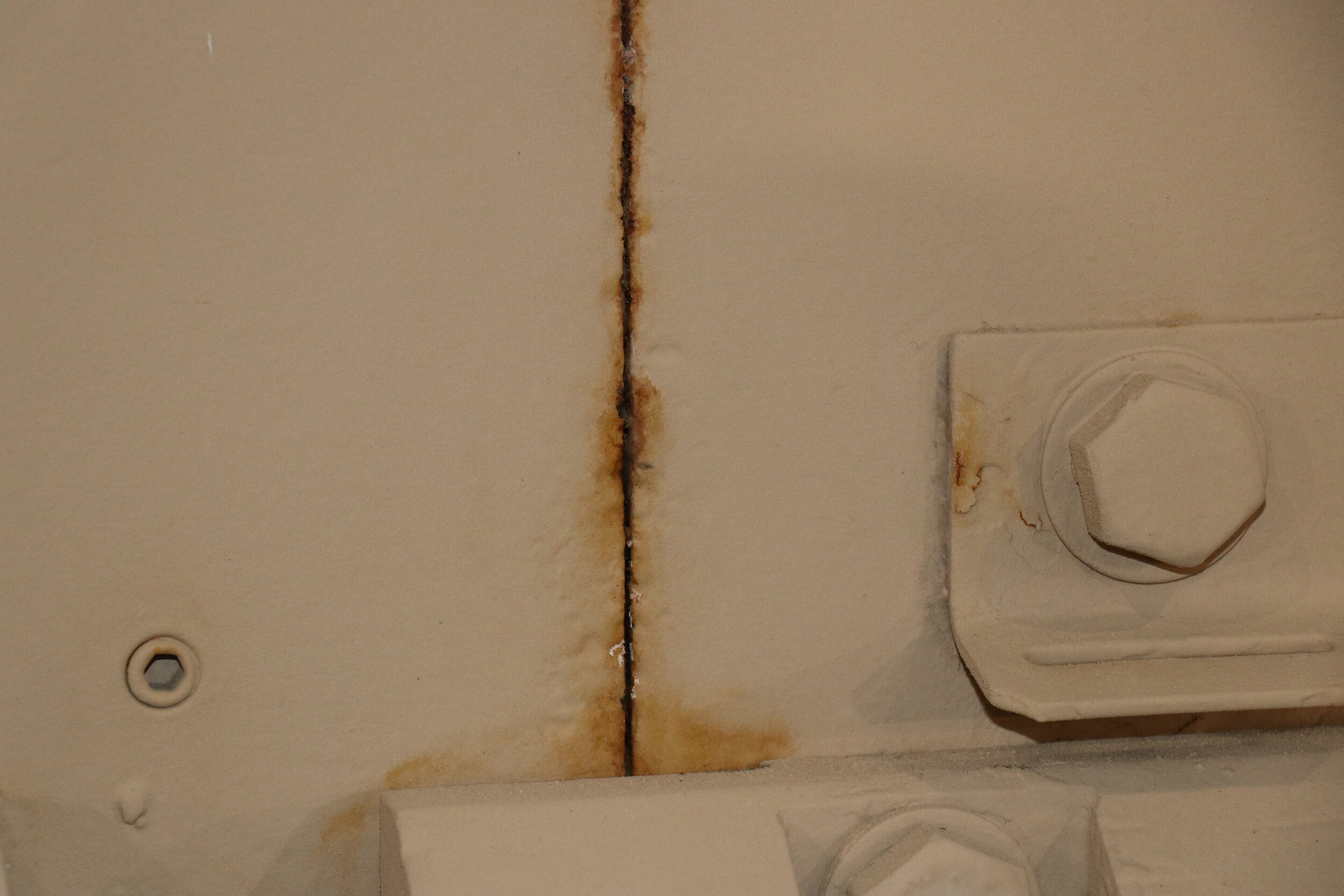 What we did
BRH had hard-topped, scaffold structure erected and enclosed around the Bradley. Industrial dehumidifiers and fans were installed to control the environment as we worked. The fighting vehicle, as expected, was covered in dirt, grease, and had not been drained of hydraulic fluids and oil. There was a lot of active corrosion on the tracks, belly, armored panels, and the barrel that needed to be removed and stabilized.
After lift plans were developed, 40 ton gantry cranes were used to lift the Bradley so that the tracks could be rotated in order to address the corrosion problems and expedite the conservation process. All of the exterior armored side plates were also removed as well as the interior floor panels for better access and to ensure that all areas were thoroughly stabilized.
The painted surfaces were surfaced cleaned and the corrosion staining found on the painted surfaces were removed using a diluted oxalic acid solution. After the conservation was completed, the vehicle was draped with 6 mil plastic, wrapped with 1" ethafoam, and covered with an additional layer of plastic. This was done for protection from impacts and dust while the construction continued.