About the Car
The White Company of Cleveland, Ohio is synonymous with steam power and later commercial trucks. The very first presidential car, was a White steamer, used by President Taft in 1909. Founded by Thomas White, the company produced sewing machines for the garment industry in the aftermath of the American Civil War. In 1900 they produced their first car, which was a self-propelled steamer.
In 1911, White abandoned the steam car and focused upon internal combustion. Maintaining a steam boiler drivetrain was expensive and Mr. White saw a greater market for gasoline-powered cars. White needed such an engine but with little time to development one in-house, the company took inspiration from one of the great and innovative marques of the time, Delahaye of France. The 3.5 liter was a monobloc design, referring to its construction that does not separate the cylinder head, cylinder block and crankcase. It has four-cylinders, producing a healthy 30 to 40 horsepower. Mated to a four-speed transmission, the White was a versatile automobile in various driving conditions.
With pricing between $2,500 to $5,000, depending upon body style, the White was a luxury purchase. Only 1,200 gas-powered Whites were built for 1911. Only U.S. presidents or industry magnates such as Mr. Vanderbilt had the means to afford such transportation. By 1918 White passenger car production ended with their focus turning towards the commercial truck market.
This omnibus body style allowed the Vanderbilts to shuttle their guests to and from their estate. It retains the visages of the horse carriage days with oil lamps. The dashboard is not unlike a horse carriage, with no instrumentation and only the engine oiler sight glasses to monitor lubrication. This White had a very simple purpose, to carry the Vanderbilt's distinguished guests.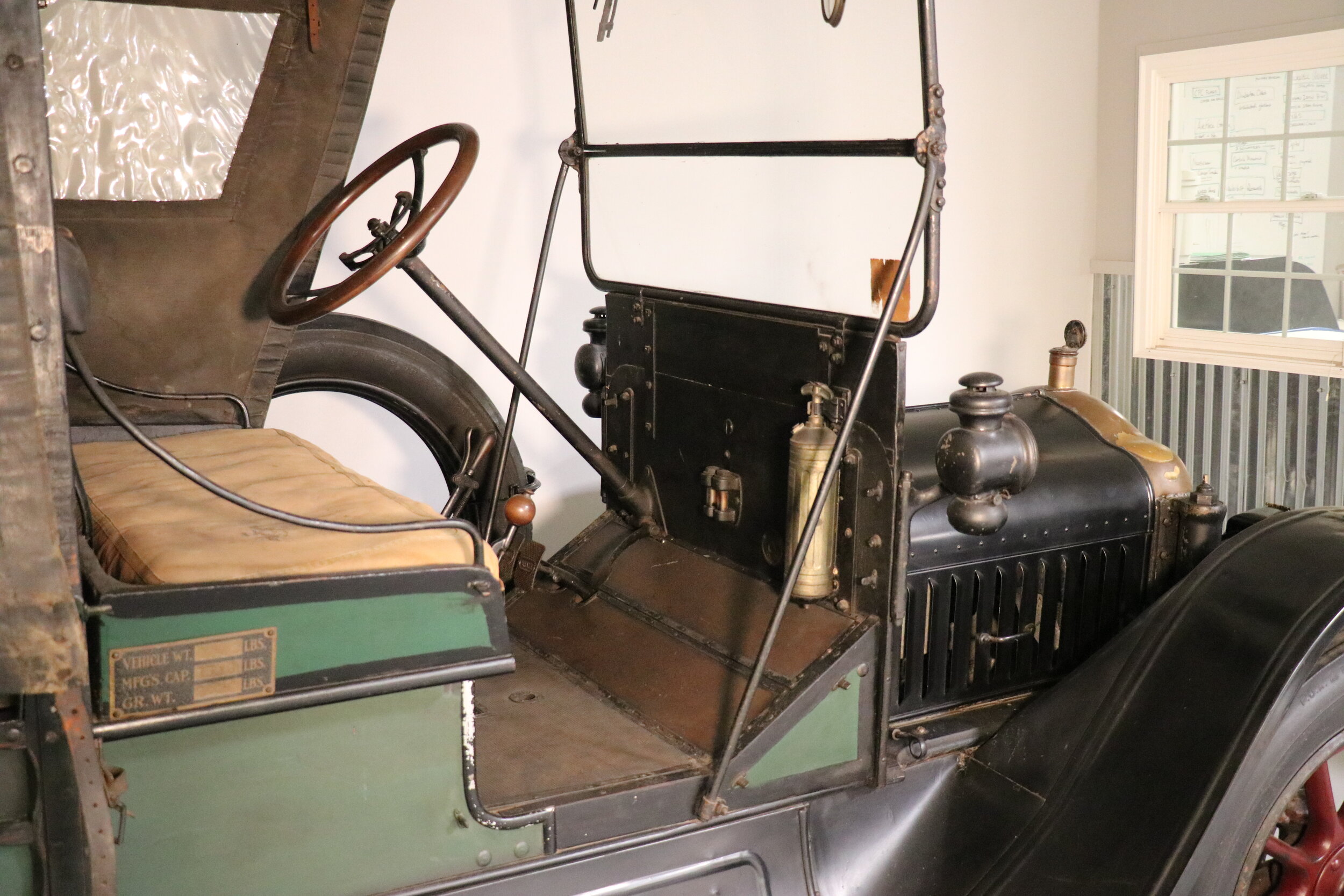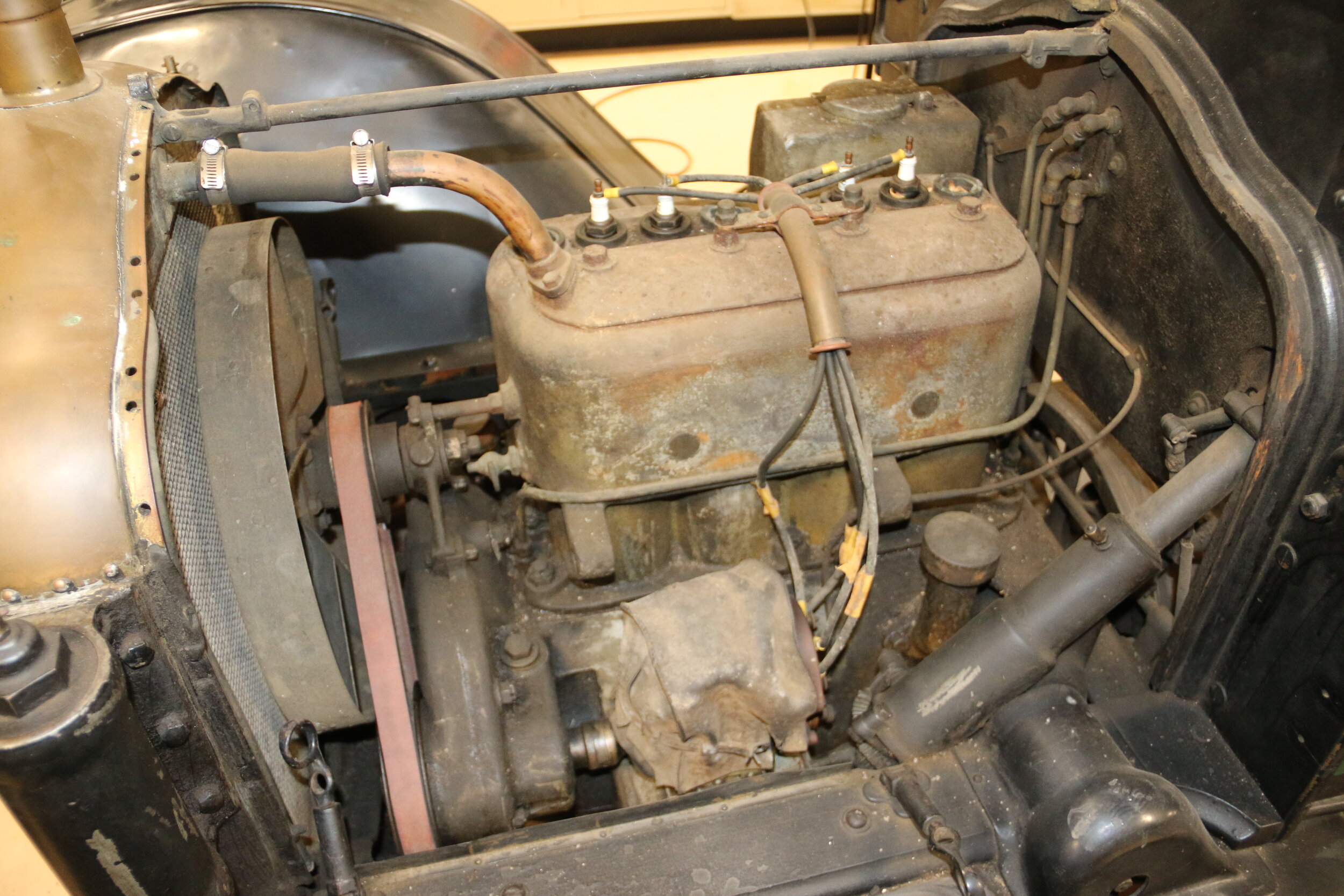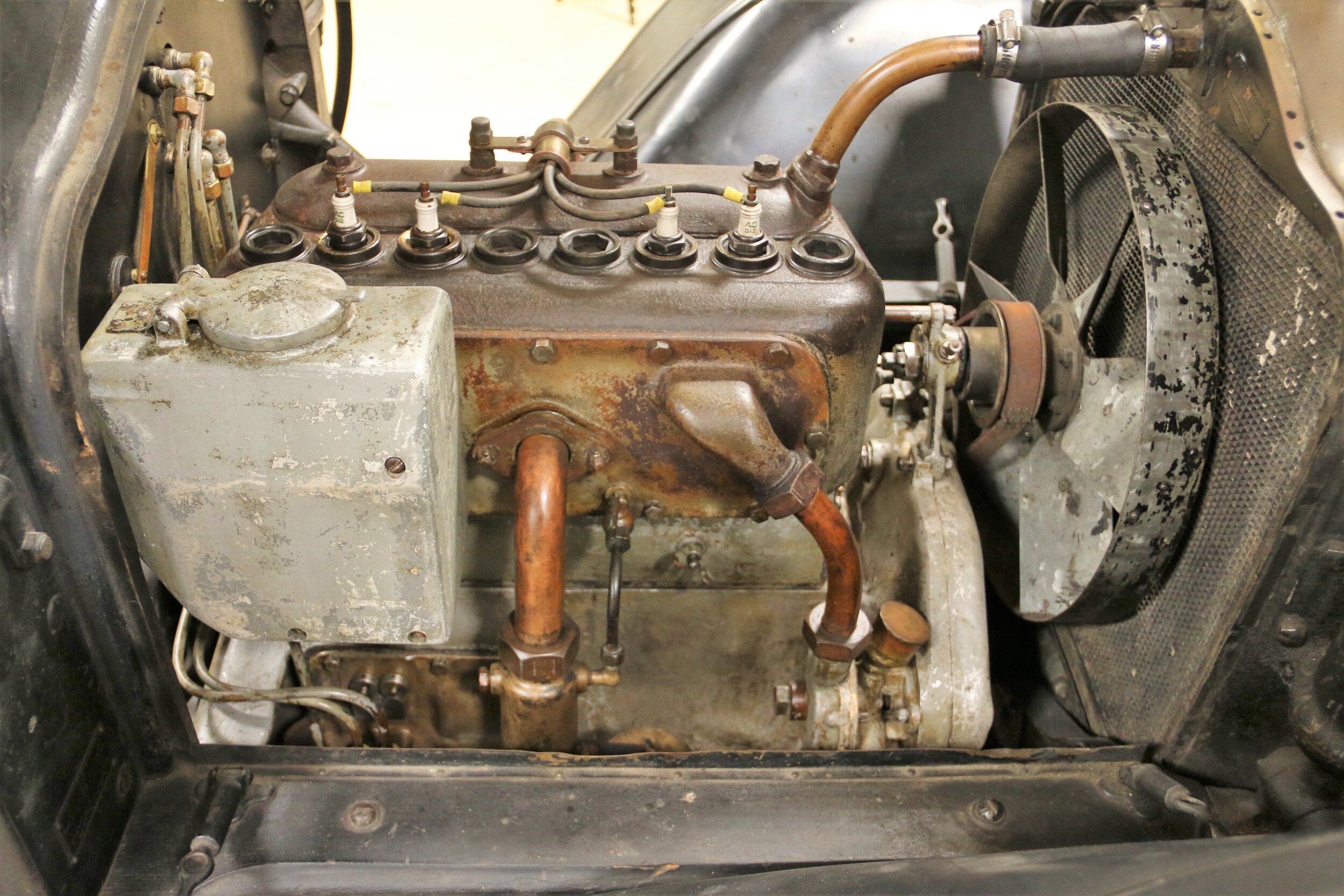 What we did
B.R. Howard was contracted by the National Park Service Vanderbilt Mansion National Historic Site to conserve their collection of vehicles. The 1911 White arrived at our studio and was extensively documented and photographed. Paint samples were gathered and sent for microscopic cross sectional analysis. The photomicrographs revealed that the vehicle had previously been repainted once in the brighter green color and did not have the red pin stripping reapplied.
Areas of lifting and tenting paint were locally consolidated and re-adhered to the substrate. A "window" of the overpaint was removed that allowed us to see what the original colors and stripping had been.
The engine, chassis and components were covered in a heavy accumulation of dirt, grime, and hardened oils. Surfaces were thoroughly cleaned using dry ice blasting, solvents and mechanical methods in areas that were more inaccessible. All active corrosion were mechanically reduced before chemical stabilization coating applications were applied and the decorative nickel plated metals were cleaned, degreased, and lacquered.
The interior textiles were cleaned using a rheostat controlled HEPA-vacuum, before small tears were stabilized.
NEED CARRIAGE CONSERVATION SERVICES?
See all of our carriage conservation projects and let us know how we can contact you.